6th Annual Event
Saturday, December 16, 2017
Times TBD
Lincoln-Sudbury Warriors vs. Concord Carlisle Patriots
@
New England Sports Center
121 Donald Lynch Blvd, Marlboro, MA
---
---
We are proud to announce that the proceeds from the 5th Annual Event totaled $15,267.00 and a check was presented to Steve Milley, Sr. at the second match up of the season on Saturday evening, January 21, 2017.
Important Information
​​​
The stands were filled, communities were joined, moving words were spoken, and games were played!
Thank you to everyone who attended and volunteered to make the 2016 event a success.
John Keklak Photography
event day images are available here:
http://tinyurl.com/2016W4WP4P
For video highlights of the day captured by
Mike Baker
, please watch the following:
https://youtu.be/XpKDJHFrpW8
​
​
Learn how your donations make a difference here:
​
www.youtube.com/watch?v=tL8SBSRtfP8&feature=youtu.be
Thank you for supporting the event and showing your ​​
​Warrior & Patriot Pride!
​
---




2016-2017: Senior players and leaders join together in anticipation of the upcoming game!

Back row: Henry Nelson(C),Tyler Noone,Ben Caruso,Cam Kessler(C),Owen Bailey(C), Seamus Fagan(A) &Rosie Braceras(A)
Front row: Kayla Bain(A),Alyssa Lee(C),Izzy Nelson(C),Will Farrelly,Ryan Rogers(A),Tim Richardson,Ryan Tobin(A),Ben Gates,Sophie Marsh (A),Harper Sample & Kristina Webster C).
​
---
---
---

---
---










HISTORY

1st LT Scott F. Milley was a Lincoln-Sudbury Regional High School graduate and hockey captain in 2005. Scott participated in ROTC at the University of New Hampshire and became a commissioned officer and Army Ranger in 2009. In November, 2010, one month into his deployment, while on patrol in Afghanistan, Scott was tragically killed by enemy fire at the age of 23. In 2012, LS senior hockey captain, Jordan Dow, sought to honor Scott through a game he loved, and this event was founded. Asking Concord Carlisle High School to participate was a natural choice. Many LS & CC players knew each other through their youth hockey experiences so the foundation of a camaraderie was already in place. The first annual event occurred in December of 2012 and set the groundwork for what will take place for many generations to come under the stewardship of LS Athletic Director, Peter Elenbaas, and all current and future LS & CC hockey coaches, captains, and players. Fundraising efforts to date have resulted in donations totaling over $65,000.00 to the 1LT Scott F. Milley Ranger Foundation and other military support organizations.

---










GOALS OF THE EVENT


First and Foremost - Honor Scott and his family and to remind them that Scott will never be forgotten.





Honor all military personnel and their families through fundraising efforts to meet the needs of those who serve or have served.

Uphold the "First to Serve" motto of the LS hockey program and seek to build camaraderie among the towns of our regional high schools to foster a competitive, healthy, and fun rivalry for a common good.






---
---
Warrior4Warriors/Patriots4Patriots Cup Champions
​
Boys:
2012 - Lincoln-Sudbury - Captains: Jordan Dow, Matt Hall, Owen Maron
2013 - Concord-Carlisle - Captains: Nick Brozowski, Charlie Canty, John Carroll
2014 - Lincoln-Sudbury - Captains: Ryan Dale, Derek Ashe, Jacob Sacher
2015 - Lincoln-Sudbury - Captains: Myles Cohen, Justin Bain, Will Sheldon
2016 - Lincoln-Sudbury - Captains: Cameron Kessler, Seamus Fagan, Ryan Rogers & Ryan Tobin


Girls:
2014 - Lincoln-Sudbury - Captains: Marylou Cummings, Erin Mullin, Julia Provost, Julia Reinhold
2015 - Concord-Carlisle - Captains: Carmen Braceras, Bethany Colleran, Audrey Hunt
2016 - Lincoln-Sudbury - Captains: Alyssa Lee, Izzy Nelson, Kayla Bain


---
Proceeds from this event go to the Lt. Scott F. Milley Ranger Foundation and organizations including:
2012 - Military Friends Foundation, National Education for Assistance Dog Services (NEADS)
2013 - Sudbury Military Support Network, Concord Military Family Support Group
2014 - Operation Smile Holiday Toy Drive, Iraq & Afghanistan Fallen Memorial Monument, Genevieve's Crutches
2015 - Military Friends Foundation, Massachusetts Fallen Heroes, Run to Home Base, Operation Christmas Stocking, NEADS
---
Memories: 2012 - 2015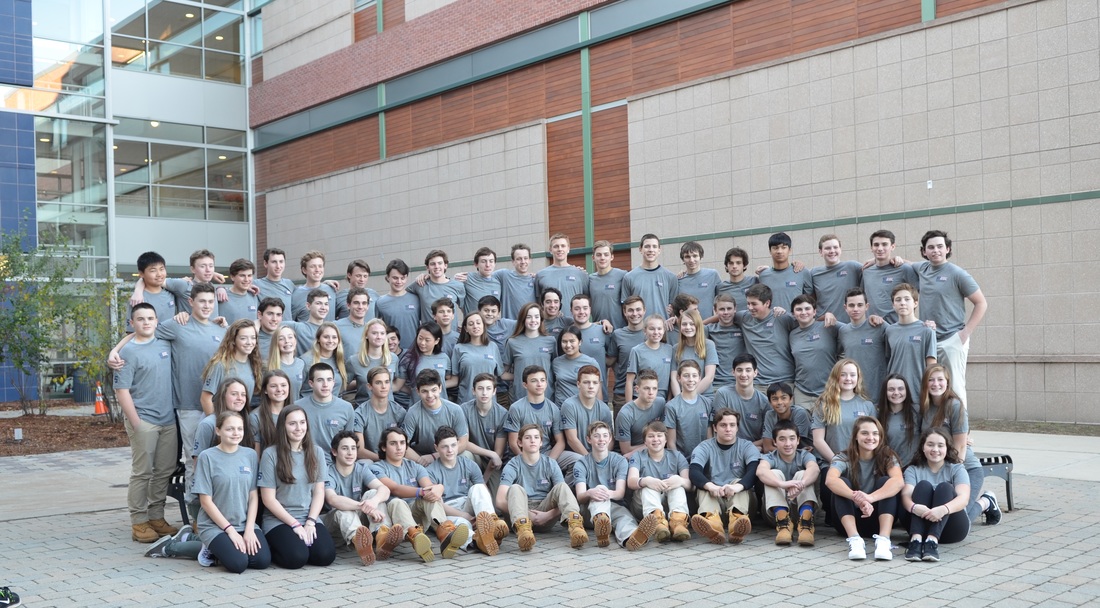 LS Warriors Hockey 2016-2017
---